IAFF Headlines
Current news directly from IAFF locals, councils, and state/province associations in the US and Canada.
Hockey Night
12/10/13 - Portsmouth Fire Fighters Charitable Association
Frisco Muscle Toy Drive
12/09/13 - Toy Program
Link to Raymond St Video (WFSB)
12/09/13 - New London Fire Fighters
http://www.wfsb.com/global/category.asp.
Next for pension reform: Chicago
12/09/13 - Paul Hufnagel
For Chicago lawmakers who thought Tuesday's pension vote was politically dangerous, just wait until next year. Then on the docket in Springfield: gravely needed reforms for the retirement systems that benefit Chicago teachers, city workers, laborers, firefighters and police.
Detroit ruling opens door to pension cuts across the nation
12/09/13 - Paul Hufnagel
For 34 years, Gwendolyn Beasley worked as a clerk at the Detroit Public Library and paid a portion of her salary into a fund that would someday help pay for her pension.
2014 C.O.L.A.
12/09/13 - Pennsylvania Professional Fire Fighters Association
To learn more about the 2014 C.O.L.A.
Mortgage Program For Unions And Their Families
12/09/13 - Michigan Professional Fire Fighters Union
Dec. 9, 2013: Capital Mortgage Funding, a division of United Shore Financial Services, has been providing our value as a leader in the banking mortgage industry since 1986. We are now one of the largest independently owned mortgage banking firms in the country.
EMAIL FROM 16TH DISTRICT VP JIM JOHNSON
12/09/13 - IAFF Local F282
This morning on a conference call with WH staff the WH reiterated the possibility of a pension contribution increase for federal employees.  It is expected that an increase will be part of a budget conferees deal.  All the unions that represent federal employees are actively working against a pension contribution increase.
Interviews for the Directors Positions
12/09/13 - Denver Firefighters Local 858
Brothers and Sisters, As previously stated I would like to interview any member that has a desire to serve this organization as a director. I think it is time that we open all the directors positions for interviews for any interested members.
Illinois' Pension Reform Doesn't Fix State's Credit Problems
12/09/13 - Paul Hufnagel
Illinois' status as the state with lowest credit rating in the U.S. won't necessarily improve now that lawmakers have passed a measure to overhaul the state's underfunded pensions, even as legislators see a better credit future as one of the perks of the reform.
Afternoon Fire with Sad Ending
12/09/13 - Stockton Firefighters
After an aggressive interior search, search crews removed a woman who later died at the hospital. Our condolences go out to the family of this woman. http://fox40.
E7 at it Again
12/09/13 - Stockton Firefighters
Crews arrived to find a home fully involved. They contained it to the house of origin. http://fox40.
LA County Fire Museum Christmas Party
12/08/13 - IAFF Local 1014
Los Angeles County Fire Fighters Local 1014 Members please take a moment to look at this opportunity to celebrate the holidays at the Fire Museum Annual Christmas Party. This is a chance to gather in and amongst our historic fire equipment and rumor has it some historic "Firefighters" of current and past lore.
2014 IAFF-MG Rally Planning Underway
12/08/13 - IAFF 7th District
IAFF-MG National Coordinator Michael Crouse and I are just wrapping up a site/planning visit in Flagstaff, Arizona for the 2014 IAFF-MG national rally. Local 1505 (Flagstaff) and Local 3066 (Prescott) are geared up to host a great event. Attendees of the rally will find the citizens of both cities waiting with welcoming arms. The "Granite Mountain" memorial ride promises great scenery and opportunity to reflect on those that gave all. The Grand Canyon poker run speaks for itself....a grand site for a grand Motorcycle Group! Get your time off (September 15-17 in Flagstaff, September 18-19 ride to Colorado Springs, and September 20th at the Wall). Go to the IAFF-MG web site to pay your dues and watch for registration to open for a great rally. I look forward to seeing you there and stay tuned!
Red and Blue Cares
12/08/13 - IAFF Local 21
St. Paul firefighters and police officers were at the Target on Suburban Avenue for the Heroes and Helpers, Red and Blue Cares event. With children from 40 families, they shopped for groceries to provide a healthy meal for the holidays.
Retiree Passing
12/08/13 - Lexington Fire Fighters
Passing of Retired Member It is with deep regret that Local 1491 annouces the death of Gerald Jones - retired. Wake will be from the Douglas Funeral Home, Lexington, MA Wednesday December 11, 2013, 4pm - 8pm. Services will be from the Douglas Funeral Home, Lexington, MA Thursday December 12, 2013, 11am.
Coats for Kids -- Dallas
12/07/13 - Dallas Fire Fighters
DFFA has partnered with Operation Warm to bring warm coats to needy kids here in Dallas. Many of you have generously donated and the drive is going well, but we need your help to finish it off!! Our goal is to provide coats for all of the students at Martin Weiss Elementary in Dallas before they get out for Christmas break.
Garage Fire on Pierce Street
12/07/13 - IAFF Local 785
Lewiston firefighters douse garage fire Sunday night Lewiston-Auburn |  Sunday, December 1, 2013 at 9:52 pm LEWISTON — A garage on Pierce Street behind Poirier's Market caught fire Sunday evening around 9:25 p.m., closing portions of Walnut and Pierce streets.
Fire at 5 Larrabee
12/07/13 - IAFF Local 785
Good work by the crews on B shift yesterday morning! "Lewiston firefighters were able to knock down a fire that started on the back deck of a home at 5 Larrabee Road in Lewiston on Sunday morning. Initial reports from firefighters on the scene was that a bucket of hot ashes from a wood stove was left unattended and ignited the exterior of the building.
Close Calls Test
12/07/13 - IAFF Local 4143
http://www.firefighterclosecalls.
New Appointment
12/07/13 - IAFF Local 4143
I am pleased to announce that Brother Mullett will be assuming the Chairman of the Internet Committee. I would like to think Brother Bell for his help with this duty for the last year. If you have any problems with the web site, please feel free to contact CJ. If you need a password or are not sure of your pass word, contact CJ.
TOYS FOR TOTS
12/07/13 - IAFF Local 920
We are again teaming up with U.S. Marines to gather Toys for Tots - 2013 Please bring an unwrapped toy to our Braintree Fire Department Headquarters    located at One Union Pl., Braintree, Mass. - excepting gifts thru December  20th.
Special Constitution & By-Laws Meeting
12/07/13 - IAFF Local F-102
All Hands, A "Special" Constitution & By-Laws Meeting has been scheduled for 19 December 2013 at Crash Station 62 and will commence at 0630. This meeting is an attempt to change our current Constitution. You may find the proposed Constitution for your review/consideration under 'Instructions" on the Union website.
2014 NEWSLETTER
12/07/13 - Lets Fire Cancer
Holiday Safety Message From The Fire Marshal's Office
12/07/13 - IAFF Local F-273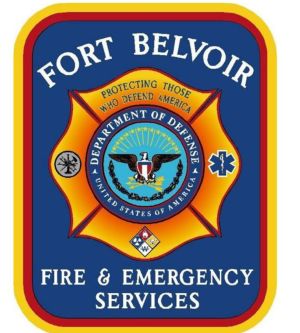 Holiday Safety Tips From The Desk of Fire Marshal John Weaver: Each year fires occurring during the holiday season claim lives, cause injuries, and cause millions of dollars in damage. The Fort Belvoir Fire & Emergency Services would like to share simple life-saving tips you can take to ensure a safe and happy holiday.
Members And Family Christmas Party
12/06/13 - Randolph FireFighters IAFF Local 1268
Michael C. Osiecki Memorial Scholarship
12/06/13 - UPFFA
The Uniformed Professional Fire Fighters Association of Connecticut has established a new Scholarship in honor of Michael C. Osiecki. Details will be forthcoming soon.
Fundraiser at the Hidrant 12/08/13
12/06/13 - IAFF Local 51
Hello from the Hidrant! We are planning a benefit for Dec 8th for Chris Gallegos, the gentleman that was killed in the motercycle accident last month at I 10 and McRae. Below are details: Food sales beging at 2pm. They are planning on having brisket plates. (not sure of the price) Bands start at 4pm.
Firefighters raise funds for ACS (PHOTO)
12/06/13 - Michigan Professional Fire Fighters Union
Dec. 6, 2013: Members of Marquette Firefighters Local 643 presents a $2,270 check to Carl Fulsher of The American Cancer Society.
MPFFU Legislative Update (Nov. 19, 2013)
12/06/13 - IAFF Local 1164
The legislature begins their two week break to celebrate the beginning of hunting season and the Thanksgiving holiday. They return to session on Dec. 3rd and are likely to break again for the Christmas holiday on December 12th. This leaves very little time for legislative activities before the new year. Specific Legislation to the Fire Services: SB 211 – Introduced by Sen.
Kaplan University educational meeting
12/06/13 - IAFF Local 1014
Thinking about going back to school in 2014? Grab lunch and learn about Kaplan University's online fire science degrees. Kaplan Students will be available to answer questions about their experience.
Contract Vote Results
12/06/13 - IAFF Local 135
Members of Local 135, The vote for the contract was held on December 3rd, 4th, & 5th.
Statesville Local 3137 donates 50 coats to kids
12/06/13 - P F F P N C
Approximately 50 Iredell County children, and around 350 others across the state, will not worry about staying warm at the bus stop or playground this winter thanks to the Professional Fire Fighters and Paramedics Association of North Carolina. Statesville Professional Fire Fighters Local 3137 donated its portion of the coats to Yokefellow Ministry.
Fire hydrant auction raises money for fallen police, firefighters
12/06/13 - Paul Hufnagel
A special auction held Wednesday night raised money for fallen Chicago police and firefighters. Up for bid: fire hydrants that have been on display around the city for the past few months.
Pension Threats in Illinois, Detroit Rattle Government Workers
12/06/13 - Paul Hufnagel
Bev Johns sat before Illinois lawmakers and asked why they hated teachers. The 67-year-old retired special-education teacher and administrator from Jacksonville thought she had a secure pension in return for 34 years of work. She wanted the people considering reducing benefits to rescue the worst-funded U.S. state pension system to know whom they were affecting.
2 Alarm Fire Merriam St
12/06/13 - IAFF Local 2647
 Pittsfield Fire Prevention Bureau, says: Please Check Your Smoke And C/O Alarms  Questions on smoke detectors? 413-448-9754 A 9-year-old Pittsfield boy is fighting for his life in a Boston hospital following a fire at 47 Merriam St. on Wednesday night.
Local 1652 Welcomes New Recruits
12/06/13 - IAFF Local 1652
Local 1652 was pleased to welcome 4 new recruits to the Department. Local President Joe Fonseca administered the IAFF oath to Probationary Firefighters Edward Rokes, Christopher Jack, Oscar Alverez, and James Galante. We wish our new members the best of luck in there new career.
YOU LOSE EITHER WAY!
12/06/13 - IAFF Local F282
House member states that forcing Feds to pay increased pension contibutions is better than putting them on unpaid furlough because of Sequester cuts.
DFD Promotions
12/06/13 - IAFF Local 801
Two Fires & A Box Alarm In 48 Hours
12/05/13 - IAFF Local F-273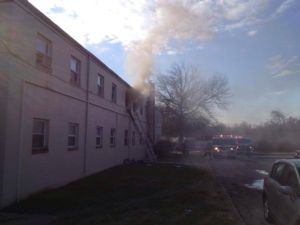 Around 2:30pm on 12/3/13, E465, E463, E466, T463, & BC465 were alerted to respond along with units from Fairfax County FD to the 9100 block of Richmond Highway in the Woodlawn Section of Fairfax County for the reported apartment fire.
2014 Holiday Schedule - City of Bufflao
12/05/13 - Buffalo Professional Firefighters Assoc.
Letter from 16th District VP Jim Johnson
12/05/13 - IAFF Local F282
Leaders and District Members, As you may have heard federal employees are once again being used to resolve budget issues.  The Budget Committee Conferees are discussing a budget resolution and as part of that resolution there are discussions occurring about raising pension contributions for federal employees.
Interim President Justin Balderston
12/05/13 - Aurora Fire Fighters
The Aurora Firefighters Protective Association would like to thank President Randy Rester for 7+ years of service to the members of the Aurora Fire Department, we wish him a happy and fulfilling retirement. We welcome Interim President Justin Balderston.
South Haven firefighters' pink shirt campaign raises funds for breast cancer research
12/05/13 - Michigan Professional Fire Fighters Union
Canton firefighters helping kids for Christmas
12/05/13 - Michigan Professional Fire Fighters Union
Dec. 5, 2013: In a move to strengthen their charitable ties to the community, Canton firefighters this season are debuting a program to buy Christmas gifts for a group of local children from low-income families.
Fire chief sharing, merger study moves ahead
12/05/13 - Michigan Professional Fire Fighters Union
Dec. 5, 2013: An agreement for the Wayne-Westland Fire Department to share a chief with Inkster for the balance of the fiscal year - the first step in assessing whether a three-way merger is feasible - has been approved.
2013 Retiree Breakfast
12/05/13 - Canton Professional Firefighters Association
Headlines Provided By:
Profirefighter.com - IAFF Website Design, IAFF Website Hosting, 100% Union Made in the USA.
GrievTrac.com - Online Grievance Tracking Software, 100% Union Made in the USA.
UnionActive.com - Website Content Management System with Powerful Communication Tools for Union Website's, 100% Union Made in the USA.
IAFFLocals.com - Complete list of IAFF locals and websites plus featured content from IAFF locals around the US and Canada.
IAFFWebsiteDesign.com - IAFF Web Design, Specifically for IAFF Local Website's, 100% Union Made in the USA.